Monthly Archives:
July 2011
Video of the week: even if you don't like Beyonce, this clip of her live performance at the recent Billboard Awards will blow your mind. It feels like the zeitgeist, in look, sound and even, somehow, sentiment. And now onto the rest of the freshest links in business and creativity.
Management.
Innovation.
Technology.
Insights.
Creativity.
In Nextness Visual Diary, we highlight the top pieces of art, craft, video and design that grabbed us in the past week or so. This week's visual diary is curated by Athan Didaskalou, digital strategist at Ogilvy Melbourne. Follow him and his finely-curated links on Twitter @ath.
1. People staring at computers.
I love this. Guy installs software on Apple Store macs that recognises you're face and takes a picture. We all look at the screen with such discontent, when the world is at our fingertips.
2. Batman does beautiful.
Beautiful and striking re-interpretations of pop culture icons from animator Liam Brazer.
3. Crime never sleeps (except at 3am).
Interesting to see visual data that shows what time crime happens in American cities. Common trend? Crooks sleep at 3am.
4. Spacesuit of the week.
Favourite blog The Fox is Black has a weekly spacesuit post that showcases how the iconic dress has made its way into design culture.
5. Skating India.
Something old + something old = something new. Oxelo skaters take on India.
6. Impossible, made possible.
The Impossible Project walks us through the numerous processes involved in creating the iconic Polaroid film.
7. Designy, cool, temporary tattoos?
You're only one click away…
8. Pencil shaving portraits.
For the contributors page for Wallpaper* Handmade 2011 by Kyle Bean.
9. See something or say something.
Beautifully plotting of where people post geotagged photos to Flickr, and geotagged tweets to Twitter. Highlights areas where people love to share.
10. CADEL!
What a champ! Relive the joy with these colourful Tour de France posters by Crayonfire.
Athan Didaskalou is a digital strategist at Ogilvy Melbourne. Follow him on Twitter: @ath. If you work for an STW company and would like to curate a Visual Diary or On the Mind post, please email Nextness editor Jessica or tweet her @dailydoseofjess.
Near Field Communication (NFC) technology will revolutionise in-store retail experiences. It will allow us to seamlessly integrate social media, eCommerce, smart devices and the Web. Our in-store retail experiences will be more like our online shopping experiences, writes DTDigital Creative Technologist Tim Devine in today's guest post.
Welcome to the Internet of things.
To see the power of NFC, look at the ways QR codes have been used. Maybe you've seen or heard of a really great campaign only to find out it is based around the awkward use of QR codes. At first they were a novel experience, even though you could probably search for it more quickly with traditional methods.
With NFC, however, it's as easy as putting your device near the object you're interested in.
Readable NFC tags are already available as stickers. Some can even store small amounts of information on them. NFC will lead to things like 'smart baskets'. As items are added to your basket you will receive suggestions via your phone as to what else you might need, how much you've spent or saved, recipes, even dietary information based on your eating patterns. NFC will both realise a total integration of all media and a comprehensive log of where and what we consume.
Navigating the Internet of things.
The partner to NFC will be precise location mapping for indoor environments. At this point, GPS doesn't function well indoors. There are companies who work with sonar and smartphones to calculate location indoors. But one day this may also eventually be achieved with NFC or RFID (radio-frequency identification).
However it happens, it will guide us towards the things we like and the things we might like, all based on our constantly evolving profiles powered by NFC.
How does it make you feel?
With this technology, what will our experience be like in and around retail environments? With advanced computer vision and emotion analysis technologies, retail environments will understand your facial and gestural expressions. As such, they'll be able to determine your state of mind and level of engagement with products. If you appear happy, it might adjust the music in store to suit your individual musical tastes. In essence, environments and products will be more aware of how you respond to them – in real-time.
This leads me to my next point – precise suggestion algorithms.
Suggestions.
A one million dollar prize was just put forward for the best suggestion algorithm for retail personalisation. As soon as we begin to scan and log our products and locations at the level of detail that NFC provides, we will have profiles like never before. It will be interesting to see how this data will be managed and valued by consumers and organisations.Celebrities might sell their profiles for people to experience what they like to eat, the type of places they hangout and what they like to buy. People might be able to wall around a city and receive in real-time the same suggestions as their favourite celebrity.
Closing thoughts: integrative technology.
The future of retail environments is exciting. And it's just around the corner. The things mentioned in this article will have enormous consequences on all of our everyday experiences. Integrative technology will be just that – integrative. It will combine existing technologies and services to create new and exciting experiences and environments.
Tim Devine is the creative technologist at STW company DTDigital and co-founder of Media Lab Melbourne.  Visit his website; follow him on Twitter. This article first appeared on DTDigital's Insight blog.
Further reading.
Can you tell what this is? Grains of sand, magnified to 250 times their natural size. Welcome to Linkness, where our aim is to help you see fascinating things up close!
Management.
Innovation.
Technology.
Creativity.
Insights.
Trends.
On Nextness this week.
Yesterday we posted about advertising legend Sir John Hegarty's must-read book on creativity, advertising and agencies. One of the most fascinating thoughts he had was about rethinking the whole organisational structure of an ad agency office. Why not, he said, ditch the office structure altogether and make it a 'club' instead?
A club is a place people enjoy going to and spending time in. A club is a rewarding, engaging, and stimulating place to be. So why don't we think of the office as a club and learn from the way a club is run rather than an office? A club is open all hours, seven days a week. It's a place that engages people and encourages them to stay longer. There are no 'after hours' in a club – it's a place where they want to spend time and are proud to be members.

If we continue the club analogy, this is how it could be for an advertising agency: you'd have a core of full-time, salaried people who would run the club. How many? Not sure, but let's say 100 out of 400. The other members would be made up of those who are paid a retainer and would be paid for the number of projects they worked on – they would decide how much they wanted to work. And there would also be associate members who were paid no retainer, but would have access to the 'club's' facilities and be paid as they worked on projects. To be an associate member you'd have to be passed by the selection committee who would review your work credentials and see if you were eligible.

Too many people leave BBH not because they're unhappy with the agency, but because they want to spend time doing something else, broadening their experiences, their knowledge and their skills. A club structure would not stand in the way of this.

The office layout would look and feel like a club where people could drop in or spend the day to chill out or work as they chose. Like a club, the office would serve food and drink, it would organise events, talks and social outings. It would have rooms for private meetings, for thinking in and presenting. It would be an office, but it would feel like a club.
It makes sense.
With the built-in ability to scale up manpower for big campaigns and scale it down in quite periods, it appears to make financial sense as much as it does from an HR perspective.
Allowing for new blood to constantly come in would refresh the organisation's thinking.
Allowing time to pursue side projects would encourage creative and driven people to stick around for longer than they might have done.
Having a core of constant members would keep important institutional knowledge.
What do you think?
You can buy Sir John Hegarty's book on Amazon |Book Depository | real life retailers. Read our previous post about it.

Here at Nextness we love books: that beautiful feeling of total immersion in someone's story. Our most recent read was an absolute cracker: Hegarty on advertising: Turning intelligence into magic. In a creative career spanning decades, Sir John Hegarty's led some of the best campaigns and most awarded agencies in advertising history. His satisfyingly thick tome is peppered with examples of his work, his life story and learnings, and -- most of all -- a biting wit. Read it! But to get you started, here are our ten favourite notable quotes.
You are your creative work.
I define creativity as an 'expression of self.' You cannot create great work unless a little bit of you goes into it, be it your heart, your soul, or your beliefs. Whatever you create -- it could be a painting, writing, designing or even advertising -- the work that results is an expression of you. If what you create is to be successful, it has to have an integrity and humanity that touch people, and those qualities come from within.
Kill your ideas if they've been diluted.
… we all live in hope that the fundamental brilliance of the idea, despite all the compromises, will shine through. The truth is, this hardly ever happens and you should have the courage to kill your baby before it gets really ugly.
Magic is a difficult foundation for a business.
Now I can hear the corporate minds saying: 'But if it is so random and unpredictable, how can a creative business operate as a business? This is not an unreasonable question to which my answer is: 'With great difficulty.' This is probably why wonderfully talented agencies come and go with such regularity, being brilliant, stunning and amazing one minute, then suddenly descending into mediocrity and predictability the next.
Not everything is a brand!
The truth is that 'everything' is not a brand. I don't think my local hospital gets any benefit from articulating its ridiculous, naive, bland slogan of 'Connecting people to health.' It actually makes them look amateurish and so, if anything, worries me. If you can't originate a professional, well thought-through sign-off line as your slogan, how the hell are you going to organise a complicated life-threatening operation?
Keep some perspective.
Of course, it is important to be passionate about the company you work for and to have a belief in what it produces, but not to the exclusion of all else. What makes someone who markets a brand so effective is is their bringing the outside in. Just because you work in the yellow fats market doesn't mean everyone else is obsessed with the progress and growth of this sector, God forbid.
Beware excessive targeting.
According to the Bible, when Christ stood up and made his sermon on the Mount he preached to the masses. he didn't get up on that rock and say, 'I'd like to talk to 18-25 year old ABCs, with a predisposition to change and a disposable income of X.' No, he got up an preached to as many people as possible.
We've moved beyond utility.
The issue with brands today is not whether 'it', the product I've just bought, works -- I expect 'it' to work -- but what 'it' says about me. 'It' becomes a fashion statement. Brands should now be viewed through a prism of style and substance.
Dirty money.
Of course, none of us wants to die poor. 'He was buried in a pauper's grave, alongside his six D&AD Pencils and three gold lions, but, by God, you should have seen his show reel.' Bugger that. But if you allow mammon to drive your decisions, then you'll almost certainly end up a failure.
On managers.
If you were to see a long lost friend and ask them how they were getting on and they replied, 'Oh, I'm managing', you'd be really sorry for them, be concerned about their well being, and try to see ways to help them. But in business we've elevated the 'managers' to run things. Bizarre, isn't it?
A little note for Creative Directors.
Never forget that magic is an elusive force. Sometimes exasperating in its creation, it is generated by confidence and certainty. It takes swagger, madness, absurdity; it requires encouragement, irreverence, and positivity. Magic doesn't come about by menacing people.
Bonus for long attention-spanned people who've read to the bottom of the page:
The John Hegarty commercial that single handedly revived jeans, boxers, and 'Heard it through the Grapevine' by Marvin Gaye. The chapter about Hegarty's Levis campaign is one of the highlights of the book.
You can buy Sir John Hegarty's book on Amazon |Book Depository | real life retailers. We highly recommend it.
You're familiar with our weekly Nextness visual diary, where we invite STW creatives from all disciplines to share what's inspiring them in the world of art, craft, tech, ads and all things visual. But today we're launching something new. 'On the mind' will showcase STW Group's best thinkers (stay tuned, because there's a lot of them) and what makes them tick. Up first? JWT Melbourne's very own Deborah Frenkel, copywriter, blogger, Twitterer, thinker. This is what's on her mind.
1. Every country is the best at something.

I love a good infographic, and this one does both the info- and the -graphic bit brilliantly. Data designer David McCandless has crunched stats from the CIA World Fact Book into a map that reveals the kind of International Number Ones that never appear in geography textbooks. My favourite so far? That the world champion of Brazil Nuts is, um, Bolivia.
2. Humble brags.
Humblebrags, according to this feed's founder, are 'a specific type of bragging that masks the brag in a faux-humble guise.' @humblebrag retweets the best, most flagrant humble brags spotted on Twitter and around the web. Hilarious… and also, to be honest, uncomfortably familiar. In this age of social media, who hasn't been guilty of an occasional dabble in gratuitous self-promotion?
3. Moby-Duck: or, The Synthetic Wilderness of Childhood.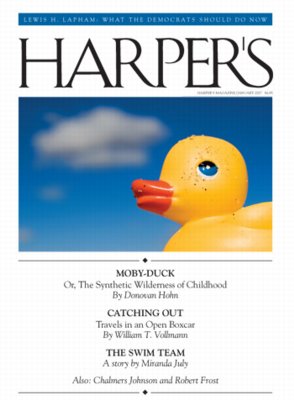 This is my most favourite piece of non-fiction writing ever, probably. It's about rubber ducks, and fatherhood, and the bigness of the world. Print it or Kindle it or whatever it; just read it.
4) Significant Objects.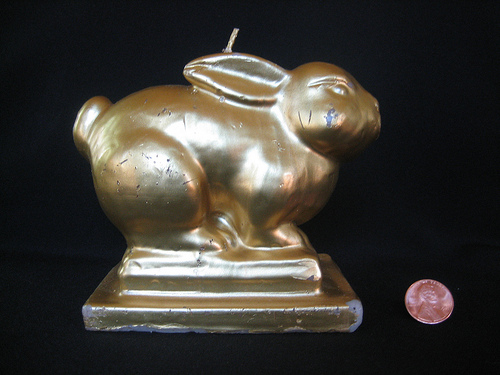 For a couple of years now, this experiment has been testing the hypothesis that 'narrative transforms the insignificant into the significant' – or, in other words, that 'story' has a dollar value. The curators buy worthless objects from thrift stores– unwanted knicknacks, bibs and bobs, tschotschkes – and ask creative writers to invent a story around each of them. Then the results are sold on eBay. Net profit = the value of the story.
5. Obsessives: Soda-pop.
John Nese is the proprietor of Galcos Soda Pop in LA. Interviewed here by Chowhound, he talks about his conversion of the store into 'the ultimate soda-lovers' destination.' It's nice to see, in this era of obesity-panic, the simple joy this guy has found in fizzy, coloured bubbles.
6. The Cheeky Monkey.
'A joke is like a frog. Dissect it, and it dies.' Whoever said that, they clearly didn't read Tim Ferguson's primer in the art of narrative comedy. Articulating the principles of humour ('Self-referential Gags, ' 'Incongruous Juxtapositions,' 'The Completely Obvious' and so on) in neat step-by-step formulas, it's less a frog dissection manual than a cookbook, really – taking apart the guts of jokes in order to refashion them as gourmet comic charcuterie.
7. Google's World.
Spanish illustrator Alejo Malia creates perplexing, provocative images of a world in which Google Map icons are real elements of the landscape. I love the collision of high- and low-tech aesthetics.
8. The culture of combat rations.
This fascinating photo essay of 'Meals Ready to Eat' from armies around the world is like a strange parody of The Ikea Cookbook. If I wanted to be worthy I'd say something like 'this is food totally abstracted from its origins, basically fuel for killing machines designed to maximise calories per cubic centimetre.' But really, just EWW! What on EARTH is 'Tourist's Breakfast?'
9. The Err Project.
Artist Jeremy Hutchinson had a simple idea – he asked factory workers around the world to make an 'incorrect' version of whichever object they normally produce. The results are strangely moving – a comb with no teeth, an inverted shovel, a mangled, seatless chair. It's all quite inspiring, making you question the meaning 'function' and 'dysfunction' have in the first place.
10. Surfing with the sand between my toes.
Just because. And also because the rest of this guy's site is equally thought-provoking, too.
Follow Deborah Frenkel's blog and Twitter. If you work for an STW company and would like to curate a Visual Diary or On the Mind post, please email Nextness editor Jessica or tweet her @dailydoseofjess.